Tree Surgery by Ricky Vincent/Vincent Industries Demolition
At Tree Surgery by Ricky Vincent/Vincent Industries Demolition, you can trust us to get your demolition or tree service job done in a cost-effective way, while also being safe and efficient. After all, our family has been doing this for over 40 years. We service all of Baton Rouge LA and surrounding areas including, New Orleans LA, Lafayette LA, Covington LA, and Metairie LA.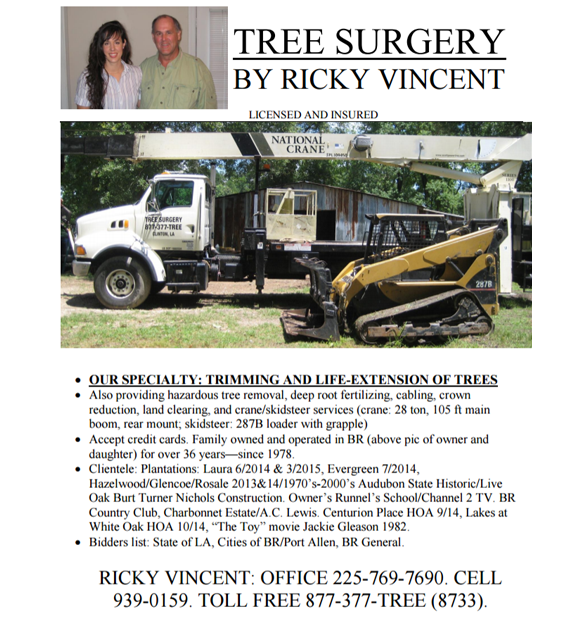 OUR SPECIALTY: TREE TRIMMING AND
LIFE-EXTENSION OF TREES
Also providing hazardous tree removal, tree transplant, tree planting, deep root fertilizing, cabling, crown reduction, land clearing, demolition, and crane/skidsteer services (crane: 28 ton, 105 ft main boom, rear mount; skidsteer: 287B loader with grapple)
Accept credit cards. Family owned and operated in BR for over 40 years—since 1978.
Clientele: Plantations: Laura 6/2014 & 3/2015, Evergreen 7/2014, Hazelwood/Glencoe/Rosale 2013&14/1970's-2000's Audubon State Historic/Live Oak Burt Turner Nichols Construction. Owner's Runnel's School/Channel 2 TV. BR Country Club, Charbonnet Estate/A.C. Lewis. Centurion Place HOA 9/14, Lakes at White Oak HOA 10/14, "The Toy" movie Jackie Gleason 1982.
Bidders list: State of LA, Cities of BR/Port Allen, BR General.
Serving Baton Rouge, New Orleans, Covington, Metairie, Lafayette and surrounding Louisiana areas.
Contact Esther Vincent: Cell225-202-2319.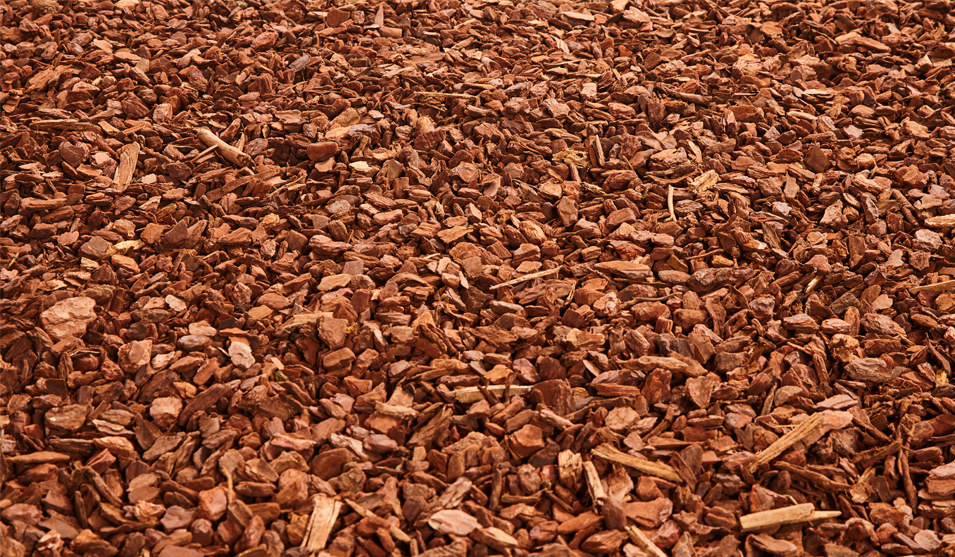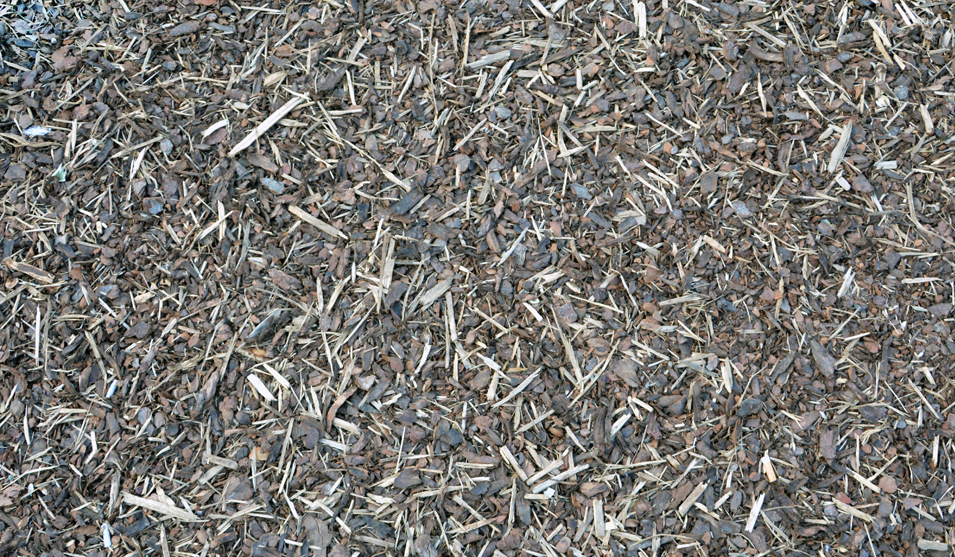 Demolition
At Vincent Industries, we provide both residential and commercial demolition services. When you contract us for your demolition project, we handle the whole demolition from top to bottom with the necessary expertise and equipment to flatten your property safely and on schedule.
Tree Trimming
Help maintain your tree's shape and appearance with our cost-effective tree trimming maintenance. At Tree Surgery by Ricky Vincent, we can take care of any dangerous or hazardous branches that may cause danger to people or surrounding structures, or any branches that are obstructing your view. Let our team take care of the tree trimming and pruning of branches and limbs, and dispose of them in an environmentally safe way.
Tree Removal
Trees are part of our family and vital to the environment, so we always treat them with love and respect, but sometimes they need to be removed from their home. Whether it's a damaged tree, a malnourished tree, or a pesky tree in the way of your beautiful home or building, Tree Surgery by RickyVincent can remove it properly, safely and at the most affordable price in Baton Rouge, LA. At Tree Surgery by Ricky Vincent, we offer high-quality residential and commercial tree trimming and removal services, all at an affordable cost.
If you are interested in any of the services provided above, we invite you to contact us at (225) 202-2319 to get a free estimate.