About Us
TREE SURGERY BY RICKY VINCENT/VINCENT INDUSTRIES DEMOLITION: THE MOST COST-EFFECTIVE (licensed & insured) DEMOLITION AND TREE REMOVAL SERVICE IN BATON ROUGE
Some demolition, tree removal, tree transplanting, and tree trimming companies may be fancier and wear beautiful matching T-shirts—but with over 40 years of experience and four crews that can work six days a week, nobody does more demolition and tree jobs in Baton Rouge than Tree Surgery by Ricky Vincent/Vincent Industries Demolition—and nobody does them more affordably. After putting three kids through private school, all of them going on to graduate from college, Ricky understands the staggering cost of taking care of a family these days.
He's as passionate about providing for his family as he is in helping you to provide for your family: by making one of your greatest expenses as a homeowner—demolition, care of trees, tree trimming and takedown of trees—as inexpensive as possible. Thus leaving more dollars in your pocket to take care of the things that are actually closest to your heart . . . your kids, their educations, and their futures.
We invite you to get multiple quotes—some from our competitors and one from us. Let the power of our great nation's free enterprise system work for you and be amazed at how much you can save with one of the oldest and most established demolition and tree companies in our community: Tree Surgery by Ricky Vincent/Vincent Industries Demolition. Our joke is that we are like McDonald's—we might only make one penny per burger/per tree removal service job, but with "billions and billions" served, both our customers and our company are making our Baton Rouge a better place!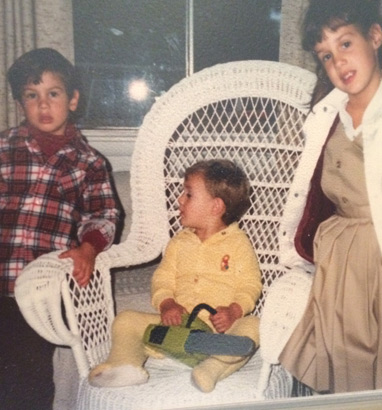 All Three Of Us Posing With My Youngest Brothers Birthday Present - Chainsaw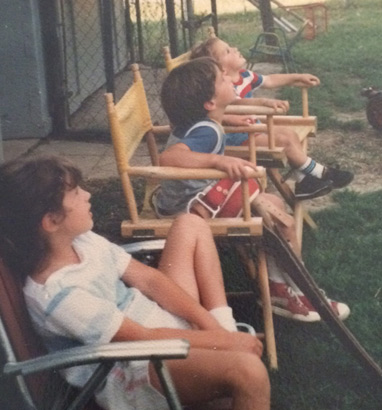 All Three Of Us Watching Papa Give Us A Climbing Lesson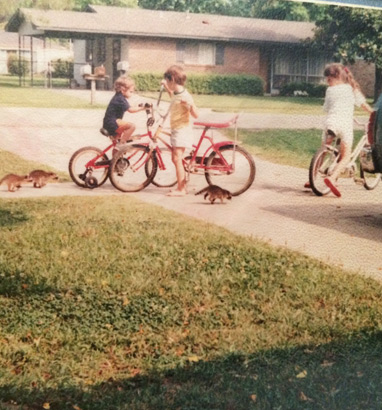 Biking with our pet raccoons that dad rescued from a tree
---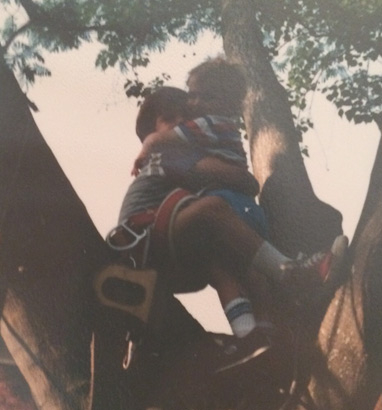 Both Of My Brothers Practicing Using Their Christmas Saws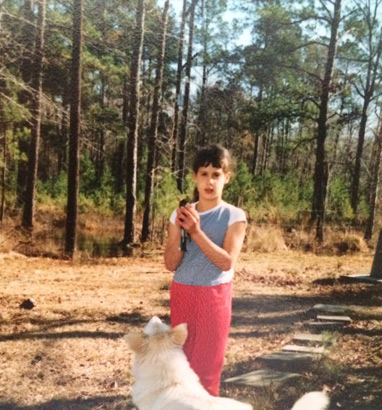 My baby bird my dad rescued from a tree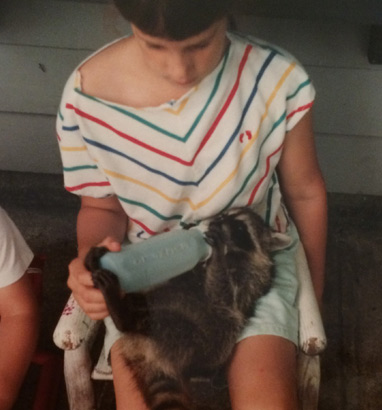 Me Bottle Feeding A Raccoon Papa Saved From a Tree Removal
---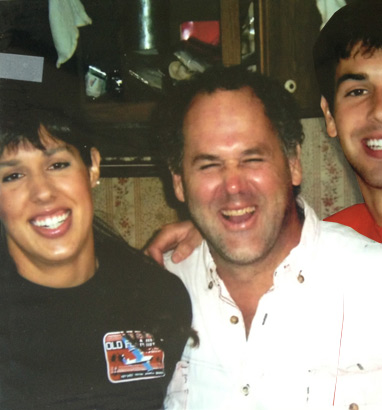 My Birthday At Around Age 20 With My Papa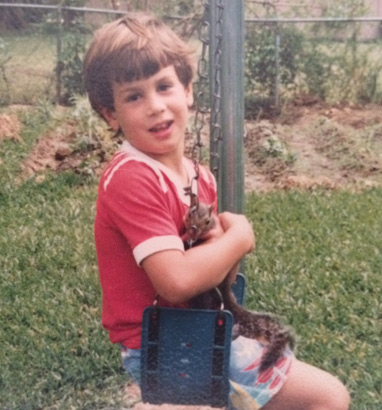 My Middle Brother With A Squirrel Papa Rescued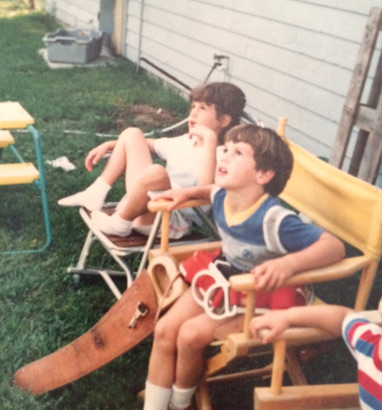 My Middle Brother Watching Intently As Dad Gives A Climbing Lesson
---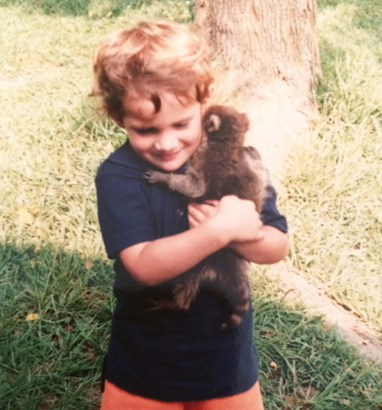 My Youngest Brother Cradling Another Raccoon Papa Rescued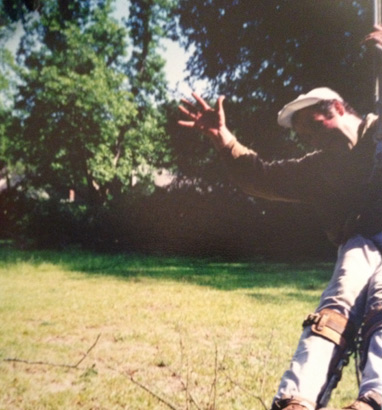 Dad Making Us Laugh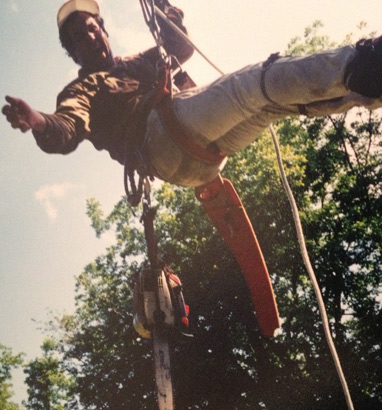 Dad Making Us Laugh
---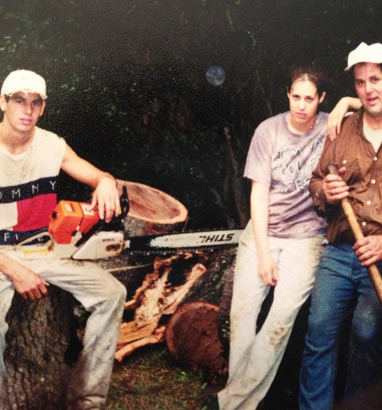 Pic Of The Three Of Us